News
2016.02
26
Zhongshi Newsletter - Minghorng Vision Silver Employees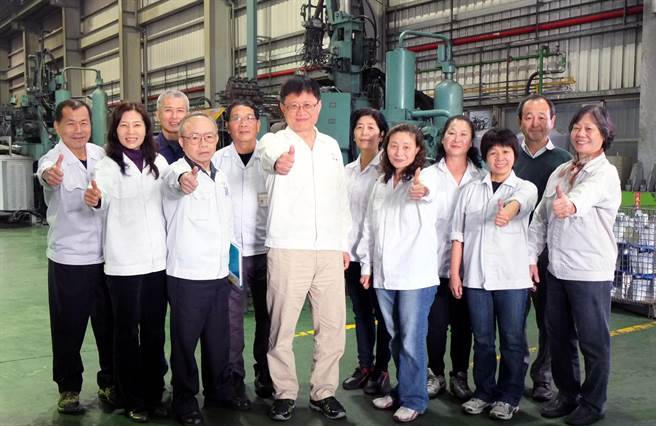 Zhongshi Newsletter - Minghorng Vision Silver Employees
With the advent of an aging society and a change in the workforce structure, Minghong Industrial Company, which has been established for nearly 50 years, regards the rich experience of Yinfa employees and retired professionals in the industry, and is a stable backing for the company's growth. It not only invites two Japanese retired colleagues over 60 years old to The company has contributed to the company and has rehired 13 retired employees, because their experience, skills and loyalty have become irreplaceable career advantages.
Minghorng Industrial Co., Ltd. was established in 1969 to develop aluminum alloy die-casting technology to produce precision machining components such as locomotive frame, brake system, ship and agricultural machine. The customers are all over the world for locomotives for nearly 50 years. Operating, there are many senior employees who have been working with the company for more than 30 years.
The second-generation chairman, Bai Jinchuan, dismissed the experience and serious loyalty of the old staff and disappeared with retirement. Please "Chen the girl to be aunt". The 60-year-old Chen Xiurui will continue to work together for the company. Chen Xiurui, who has worked for more than 40 years, is familiar with the products and is the quality control test for the die-casting materials. With a single eye, it can judge whether the products meet the quality within a few seconds, and the speed is fast and accurate.
Lin Jinchuan, a 62-year-old retired manager, entered the company's service from the age of 30. He was familiar with the operation of each department of the company. He took a magnifying glass and looked at the problem of the product at a glance. He identified the problem, proposed production improvement measures, and adjusted the production line to The smoothest progress.
Minghong Company has 13 retired employees who have been hired to return to the company. The old staff is good. Bai Jinchuan knows best. He also hired two Japanese-aged retirees over 60 years old to serve as general manager of the company to help improve the company system. In line with international standards.
News link https://www.chinatimes.com/realtimenews/20160226005047-260405